Ever since I decided I was going to celebrate every single holiday for the year, I've been excited to celebrate today's holiday.
BILL COSBY SWEATER DAY
!!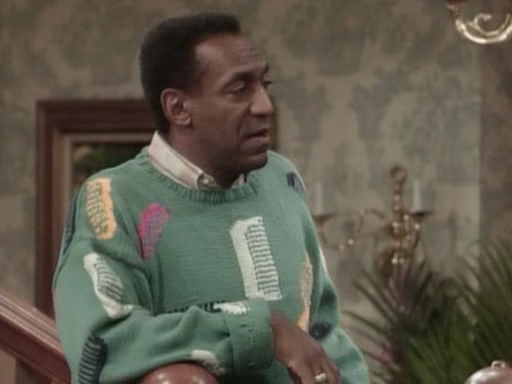 Hahahaha. It's also Cheese Lover's Day! So, I made a cheeseball & we're heading over to Tim & De's all decked out in our Bill Cosby Sweaters!!! I'm going to be taking photos tonight, so I'll have "Part 2" tomorrow, ha. But for now here is a delicious cheese ball recipe!
Cheddar and Olive Cheese Ball with Dijon, Lemon, and Dill
Coating
1/2 cup (packed) dill fronds, finely chopped
Cheese Ball
1/4 pound sharp cheddar cheese (preferably English farmhouse), finely grated and at room temperature
4 ounces (1/2 standard package) cream cheese, softened
1 cup pitted green olives, preferably nyon, picholine, or arbequina, roughly chopped
1 tablespoon finely grated lemon zest
large pinch cayenne pepper
1 teaspoon dijon mustard
Salt and pepper
Combine cheddar and cream cheese in the bowl of a food processor. Blend to combine, scraping down the sides of the bowl as necessary. Add olives, lemon zest, cayenne, and dijon and pulse until olives are quite fine. Season to taste with salt, pepper, and additional cayenne, if desired. Transfer contents to piece of parchment paper or plastic wrap and place in a small bowl. Chill until very firm, about 2 hours, or up to 3 days in advance.
Using your hands and keeping the cheese in its wrapping, gently mold into the shape of a ball. If ball becomes too soft, chill again in the plastic wrap or parchment until ready to serve. (If you are in a hurry you can also put the cheese in the freezer for 1 hour.)
Just before serving, roll the ball in the dill. If you have difficulty making the dill stick to the ball, the ball may be too cold, in which case let it sit at room temperature for 15 to 20 minutes, until the surface becomes a bit more tacky.
Hope you guys all have a wonderful Bill Cosby Sweater day! Oh & don't forget to enter the
giveaway
if you haven't yet!